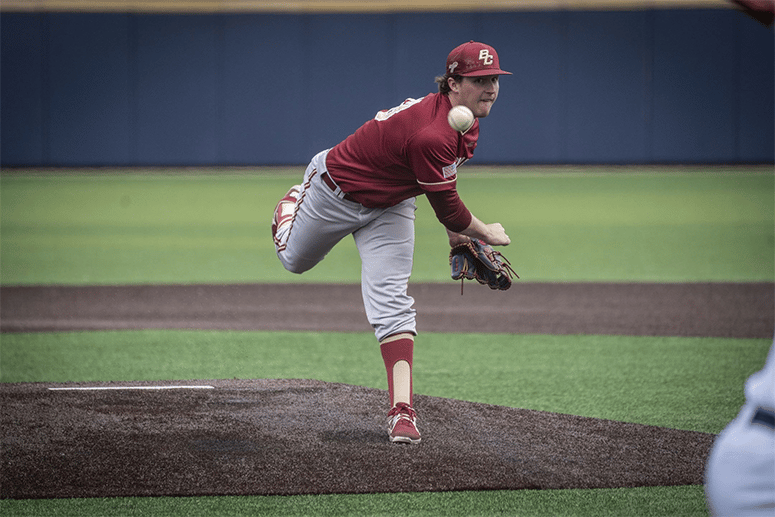 Even two years after a star-studded trio of New England draft prospects matriculated to the pro ranks, there is still no shortage of star power at Boston College.
Soon-to-be Milwaukee Brewers outfielder Sal Frelick, Miami Marlins prospect Cody Morissette and Los Angeles Dodgers prospect Emmet Sheehan are working their way up the MLB ladder, but there's a new class ready to shine in their draft years as the Eagles return an experienced lineup for 2023.
After shining in the NECBL and Cape League over the last two summers, junior outfielder Travis Honeyman's name has climbed up draft boards and will look to produce to a level that allows him to become the next big prospect to come from the Heights.
With a pair of classmates in fellow outfielder Cameron Leary and first baseman Joe Vetrano hitting alongside, the lineup will be one of the best in the always talented Atlantic Coast Conference.