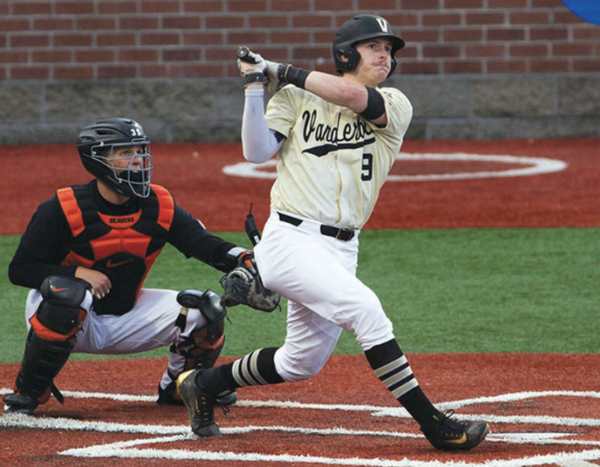 Will Toffey never worried that his dream of playing professional baseball was in jeopardy.
Not when the Barnstable, Mass., native slipped to the 23rd round of the 2014 MLB draft, back when he was draft-eligible for the first time out of Salisbury School.
And not when he slipped to the 25th round of the 2016 MLB draft, when he was draft-eligible for the second time as a 21-year-old sophomore at Vanderbilt University.
Toffey always believed he was worthy of a selection in the top five rounds of the MLB draft, and was proven correct when the Oakland A's selected him in the fourth round (111th overall) in the 2017 MLB draft early last month.
While Toffey had yet to agree to terms on a contact as of June 19, he expected to sign in the coming days. The MLB's slotted pick value for the 111th overall selection in the 2017 draft is $482,600.