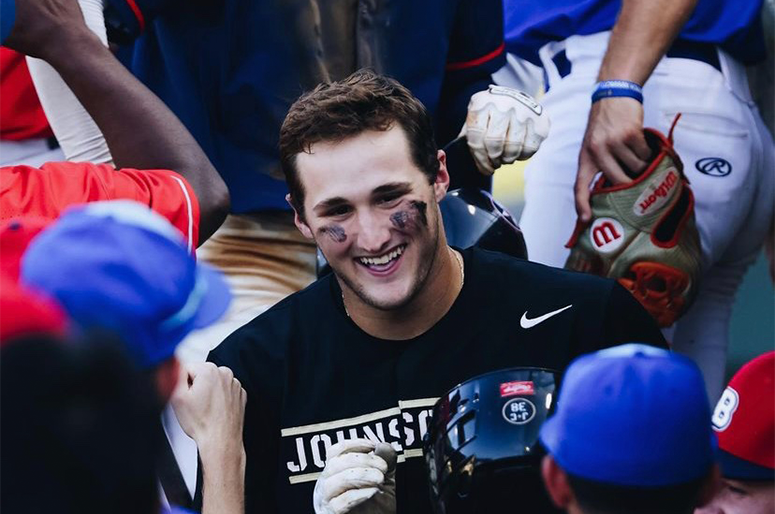 Joe Vetrano went into the summer feeling as if he needed to prove himself as a hitter after a freshman season at BC that fell short of his expectations.
The 2019 New York Gatorade High School Player of the Year had some success on the mound this spring, but a .148 batting average in 27 at-bats casted doubt as to whether a transition to a full-time pitching role might be in Vetrano's future. BC coach Mike Gambino encouraged the former prized recruit to turn down a temporary contact to be a full-time pitcher with Harwich in the Cape League in favor of a chance to earn more at-bats in the inaugural season of the Appalachian League.
Vetrano took advantage of those at-bats and recently earned All-Appalachian League honors after leading the Johnson City Doughboys in batting average (.316), home runs (5), doubles (14), triples (3) and OPS (.997) over 36 games. Vetrano also earned Appalachian League All-Star honors at midseason, earning the chance to face off with the best players in the MLB and USA Baseball Prospect Development Pipeline (PDP).
"I thought it was an awesome summer, especially being in the All-Star Game," Vetrano said. "It was one arm after another throwing 93 to 96 mph. There were a lot of guys from big schools. It was awesome to compete against great competition that will help me get better at BC."