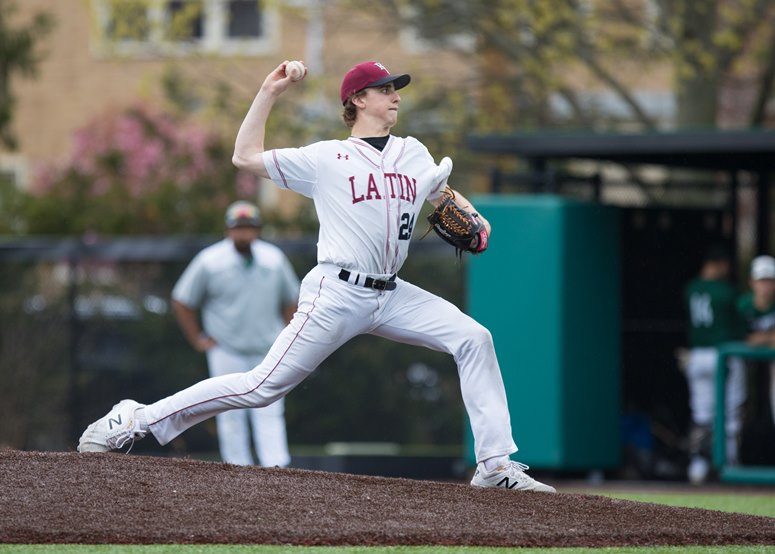 Over the past six plus years, Roxbury Latin head coach David Cataruzolo has formed an unique bond with Joey Ryan. Cataruzolo has coached Ryan in both hockey and baseball at Roxbury Latin. During that time, he has observed a young adolescent grow into adulthood, and in the process, has seen a raw talent transform into a superb athlete.
"One of the hopes and goals for every coach is to help their players reach their potential, and that has been the most rewarding thing working with Joey," said Cataruzolo. "Joey is a rising star in more ways than one. Having known Joey for over six years, I have witnessed a boy whose talent and drive to succeed have allowed him to establish himself as a top player on two teams in a league (Independent School League) filled with older, more-experienced players and more-importantly, become an outstanding teammate and leader."
Without question, Cataruzolo's tutelage has certainly rubbed off quite nicely on his star prodigy.
Now a senior, Ryan has excelled marvelously in both hockey and baseball at Roxbury Latin. His prevailing baseball skills on the mound have garnered a scholarship to play at Boston College next season. Had he not attended Roxbury Latin, Ryan believes the opportunity to play collegiate ball at the Division 1 level may not have come to fruition.