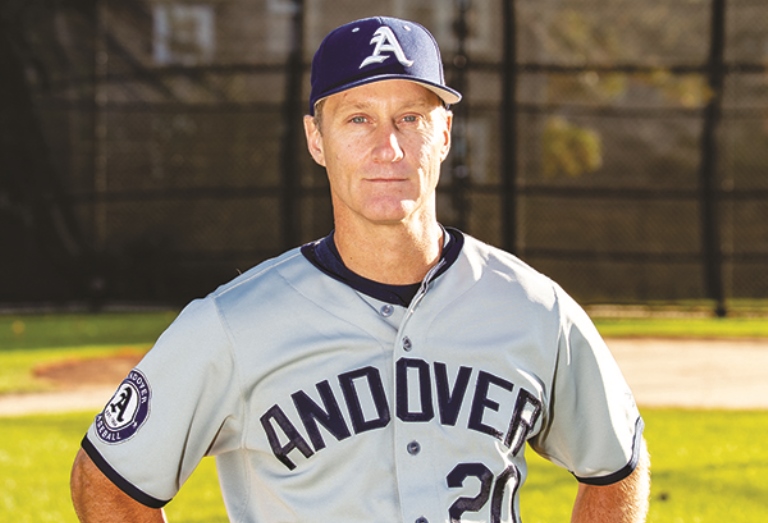 Our latest New England Baseball Journal podcast includes two guests who are extremely familiar with the current scouting landscape in the region.
The first is Phillips Andover coach Kevin Graber, who has led his team to 10 consecutive Central New England Prep Final Four appearances, including four championships in the last eight years. The 2018 and 2019 teams finished ranked No. 1 in New England according to the year-end New England Baseball Journal Coaches Poll.
An associate scout for the New York Yankees, Graber spent the summer tracking some of the region's top prep and high school prospects at tryouts for the Area Code Games and East Coast Pro Showcase.
"My role (as a scout) is to keep an eye on every kid we play against," Graber said. "My role is to know what's going on in the Northeast baseball-wise and to come sprinting to the scene when called upon for information."
Since 2012, 41 of Graber's former players have gone on to play college baseball. The Andover baseball team's Class of 2021 already has 10 players with college commitments.
"Because I had experience coaching at the professional and college levels, I felt like I could create a baseball program here that provides something a little different," Graber said. "I felt like we could coach these kids at a level beyond sometimes what high school is coached. We can have a program that produces kids who arrive to play college baseball, and it feels and looks like what they've experienced here."
The second guest is Milwaukee Brewers Northeast regional scout Ty Blankmeyer. The son of legendary St. John's University coach Ed Blankmeyer, Ty is a former professional baseball player who has spent the pandemic connecting New England players with college recruiters over Zoom conferences. He also gives his outlook for what should be a 2021 MLB Draft stacked with top-notch New England prospects.
"I'm not surprised," Blankmeyer said. "Spending time and getting to know coaches like (Northeastern's) Mike Glavine, (UConn's) Jim Penders and (Boston College's) Mike Gambino, I know these guys are going to keep baseball in the Northeast strong. They do a good job of keeping players home. With the improved facilities, you're going to start to see more kids stay home. This might be a great year, and we're going to see more and more of it. These programs will continue to get better and develop more prospects."
You can also listen to each show across a variety of platforms, whether it's Apple Podcasts, Spotify, Stitcher or TuneIn.
Check out the full episode above, and if you're not a subscriber you can check out our plans here.