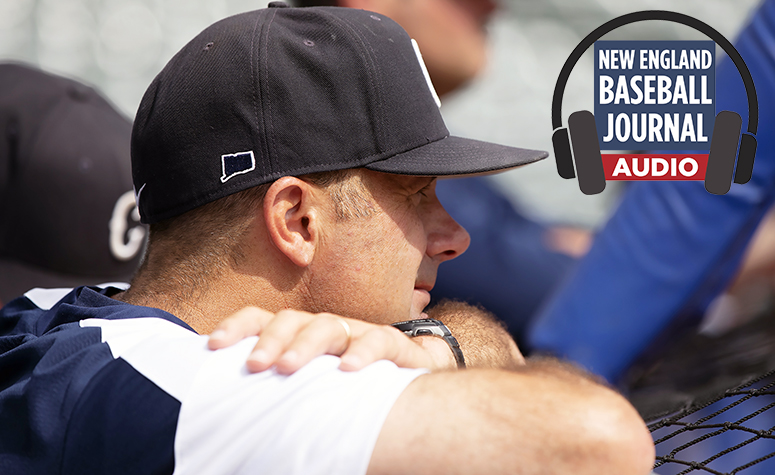 As many New England baseball players make the shift to training in indoor facilities for the winter, it's a bit of an uncertain time for the sport. The 2021 college baseball season could be in jeopardy if virus numbers continue to rise and surpass the numbers that forced the college season to come to a halt last March.
For the latest New England Baseball Journal Podcast, host Dan Guttenplan connects with UConn coach Jim Penders to sort through the state of college baseball during the pandemic. The four-time conference Coach of the Year shares how his team dealt with no less than a dozen positive COVID-19 tests among players this fall.
"We had nine of our nine freshmen contract (COVID-19) within the first couple of weeks on campus," Penders said. "There was a situation with one dorm that was actually quarantined by the state. They happened to be in that dorm. It was running rampant through that dorm.
"Our guys luckily did not suffer any serious symptoms. A couple of guys lost taste or smell for a day or two, but it was never anything beyond that. We had one guy elect to go home and sit out this year. We hope to have him back next year. We had maybe 12 or 13 cases on the roster from summer until now."