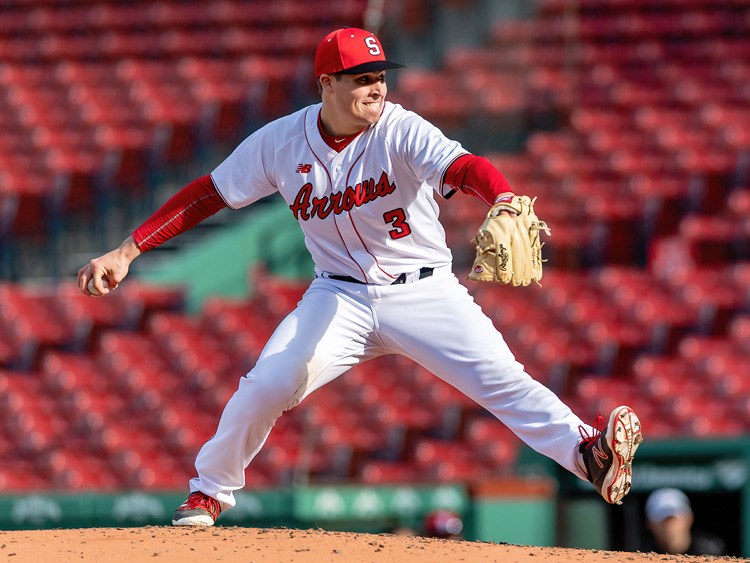 Since its inception back in 1941, St. Sebastian's School has maintained a long-standing tradition of academic excellence. Yet, in 2018, the Arrows baseball team didn't need to whip up some type of intellectual formula to figure out what needed to be done.
In 2017, St. Sebs enjoyed a prosperous campaign by winning its first the ISL title in 10 years. With the bulk of that group coming back, there were no doubts being cast as to what their overall initiative was entering the 2018 season.
"We never showed up to a game thinking about anything else other than winning," said pitcher/second baseman and Braintree, Mass., product Matt Joyce, a sophomore at the time. "We all knew our roles on the team whether it was pitching seven shutout innings, going 3 for 4 at the plate or just simply being there for your team even if you weren't playing. Every kid on that team was completely selfless and put the team ahead of everything else."
Indeed. St. Sebs played for one another and had zero interest in personal statistics. They were the true epitome of team. Adhering to such a philosophy would end up paying off in spades for them once again. The Arrows rejoiced in arguably putting together their finest season to date. St. Sebs finished 2018 with an overall record of 18-2, including a 14-1 mark in the mighty ISL. Such a feat resulted in a fifth ISL championship.