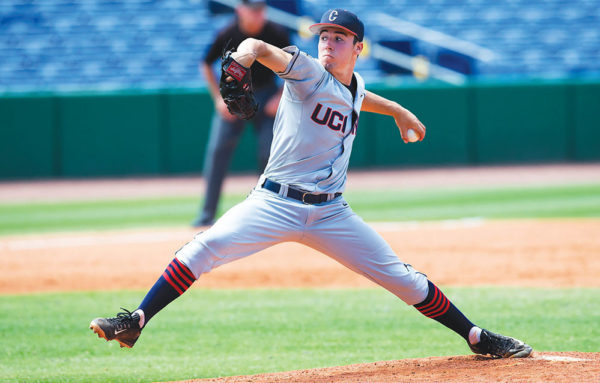 UConn coach Jim Penders won't say he was happy when staff ace Tim Cate took a season-opening loss to Kennesaw State on Feb. 17.
But he won't say he was upset about it either. Cate (Manchester, Conn.) has a history of facing adversity head-on and coming back a stronger pitcher. Penders never feared that one shaky outing was going to cause Cate to veer off course during a junior season in which he is attempting to cement his case as a potential first-round pick in the 2018 MLB draft.
"I have zero worries about giving the ball to Tim every Friday night," Penders said. "He's effectively stubborn. He knows he's good. That's one of his greatest characteristics. He's not arrogant, but he's extremely confident. It's real. A lot of guys fake it, but he doesn't need to."