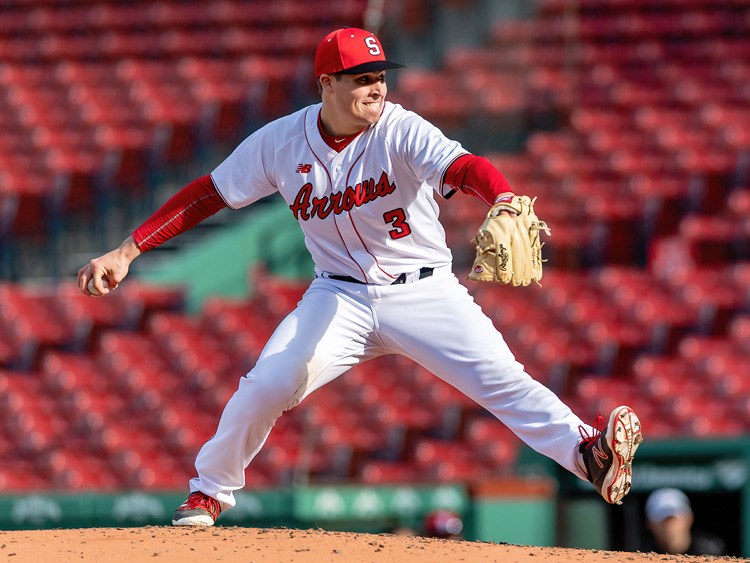 Billy Seidl is coming off the kind of season — and offseason — that pitchers dream about. After going 7-0 with a 0.58 ERA for St. Sebastian's, he was named MVP of the Independent School League. Then came summer ball with the New England Ruffnecks, where he worked on his four-seam fastball. He also upped his velocity, hitting 96 mph during a workout.
Now a senior, he's a big part of a pitching rotation that coaches dream about.
Two-time defending champion St. Sebastian's played 102 innings of ISL baseball last spring. Seidl and Matt Joyce did the pitching for 91⅔ of them, and both are back to resume their roles.
"We're especially lucky to have those two as our one and two," St. Seb's coach Richard Connolly said.