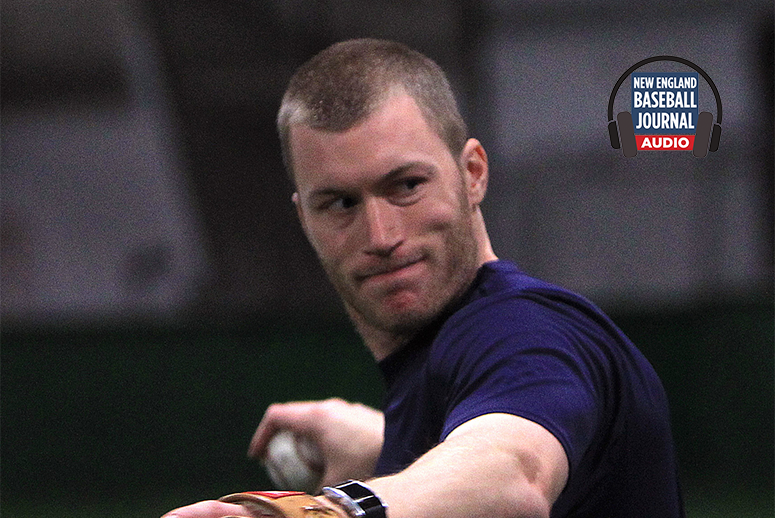 The latest guest on the New England Baseball Journal Podcast is a former first-round pick who was recently hired to lead a high school baseball program in Massachusetts.
Matt Antonelli, a Peabody, Mass., native, will take over the Bishop Fenwick baseball program on the North Shore of Massachusetts. Antonelli was drafted in the first round of the 2006 MLB Draft by the San Diego Padres out of Wake Forest University.
Antonelli made his Major League debut in 2008 and played eight seasons for the Padres, Nationals, Orioles, Yankees, and Indians. After his playing career ended, he coached at Wake Forest and was the recruiting coordinator and assistant coach at The College of the Holy Cross. 
Antonelli, who founded the travel program, Antonelli Baseball, will take over a Fenwick program that earned back-to-back Division 3 North championships in 2019 and 2021. 
"I think the trend over the last five to 10 years is that travel ball is becoming larger and larger," Antonelli said. "Some players are starting to think that travel is more important because it's about showcasing and about getting players to college. I think high school ball is underrated and — in some ways — it's getting a bad rap. I think it's fantastic baseball, and it's more about the team than the individual, which I love."
Since retiring in 2013, Antonelli has become a bit of an internet sensation through his YouTube channel, which boasts more than 185,000 subscribers. One particularly popular YouTube contribution has Antonelli playing as himself in MLB The Show's create-a-player mode called Road to The Show.
"I've created this whole new personality, which is fun for me to do," Antonelli said. "I was a pretty quiet player, and my avatar is pretty loud — he yells at the camera. The channel goes in all different ways. It's exciting, whether I'm telling stories of my playing career or helping players improve their swings. This is the best time ever for players because you can learn from anybody, no matter where you are."
Antonelli said his video game fame has long surpassed that of his playing career, which includes 57 at-bats in the big leagues.
"I went to Georgia for a tournament with Antonelli Baseball, and every field I went on, kids were asking for my autograph," Antonelli said. "It's the strangest thing. They'd say, 'It's Matt from YouTube.' I guess that's the way the world is now."
Antonelli will now balance his YouTube stardom and his travel program with the head coaching gig at Bishop Fenwick.
"If I have somebody from my high school team tell me they want to come play Antonelli Baseball, I'll say that high school comes first," Antonelli said.
Click below to listen to the entire podcast.
You can also listen to each show across a variety of platforms, whether it's Apple Podcasts, Spotify, Stitcher or TuneIn.
Check out the full episode above, and if you're not a subscriber you can check out our plans here.
The New England Baseball Journal Podcast is sponsored by: