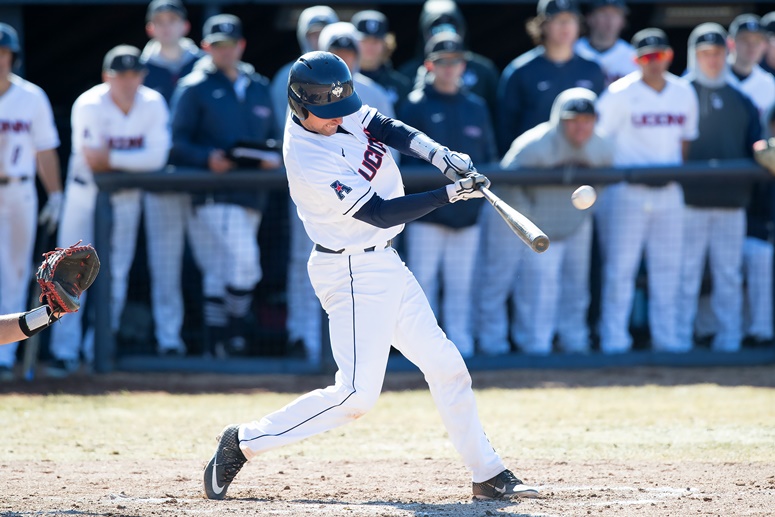 UConn captain Paul Gozzo is a man without a country at the moment -- one of many recent college graduates looking for an opportunity to continue his baseball career.
A redshirt junior, Gozzo (Wallingford, Conn.) planned to go pro this June after the MLB Draft, where he seemed likely to get selected in the mid- to late-rounds. New England Baseball Journal ranked him the No. 15 draft prospect at the start of the season. 
The coronavirus outbreak dashed those plans. The MLB Draft will be shortened to five rounds from 40 to compensate for the loss of revenue due to the shortened 2020 season. Gozzo will no longer have a starting spot waiting for him at UConn, as blue-chip MLB Draft prospect Patrick Winkel is on track to return from a season-ending ligament replacement surgery.
As a result, the UConn captain entered the NCAA Transfer Portal on April 10. He shared his thought process with New England Baseball Journal in a recent interview.